Less than half a year after being put into production, Angang Steel Co., Ltd. successfully passed the user's "test" of hot rolled EPS girder steel plate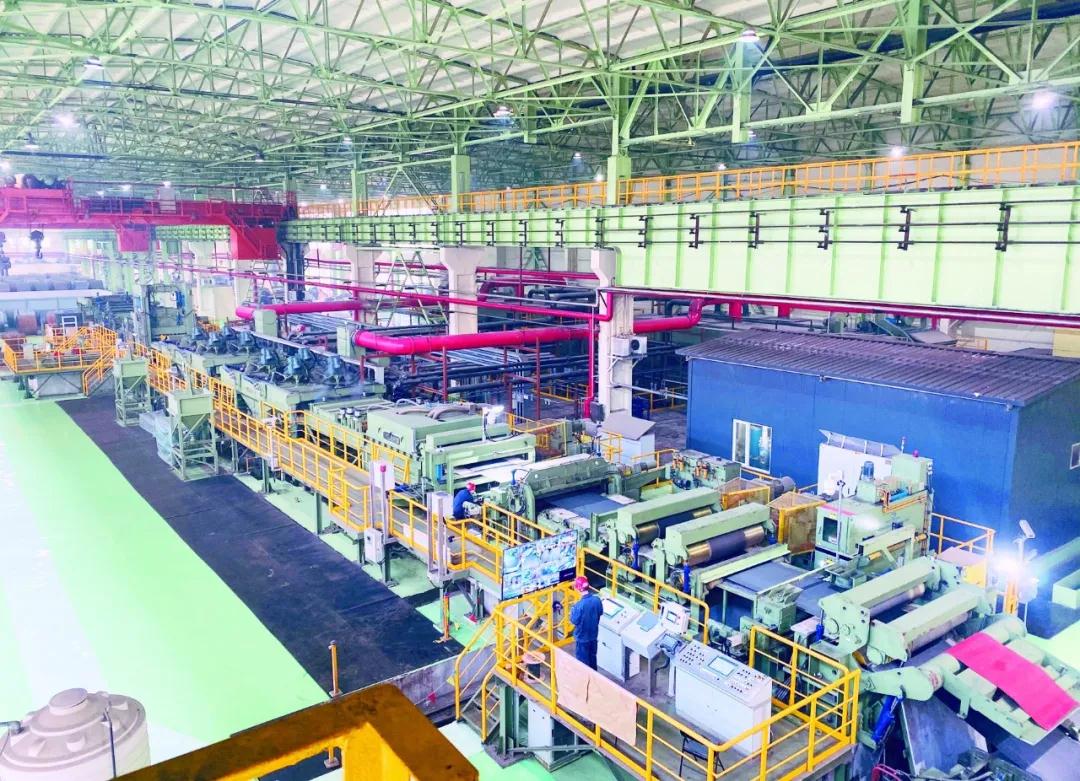 Recently, Angang Steel hot strip mill has successfully produced two specifications of hot-rolled EPS girder steel plate, 5mm and 8mm. The surface quality, performance and stamping formability of the steel plate meet the user's requirements. This is also the first hot-rolled EPS steel plate that has passed the user's "test" since the production line of EPS of Angang Steel hot strip mill was put into operation, laying a solid foundation for Angang steel hot-rolled products to "go out".
In order to meet the demand of Angang for environmental protection steel coil surface treatment technology and improve the competitiveness and efficiency of the enterprise, Angang built an EPS (ECO pickled surface) production line with an annual output of 300000 tons in May 2019, which has the supply capacity in September 2019. The technology was developed by the United States in 2007. It can make the steel plate surface form a smooth and clean surface, which is called green surface. This product can replace acid pickling product, and the main thing is that after EPS treatment, the coil can continue to be cold-rolled, continuous hot-dip galvanized and other processes, so as to make its application more extensive, and the production capacity will be further improved.
According to the EPS production line of Angang Steel, Angang Steel Hot Strip Mill and the research group of Angang iron and Steel Research Institute carried out the project of EPS equipment technology integration and EPS Product research and development. The technical agreement for the supply of hot rolled EPS steel plate for automobile has been signed with the user. According to the requirements of automobile manufacturers for EPS steel plate, the quality plan of hot rolled EPS steel strip for automobile structure is made on the basis of hot rolling production of automobile girder steel. In the process control, the corresponding control parameters are given for coil temperature, uncoiled tension, straightening reduction, etc., and two specifications of hot-rolled EPS girder steel plates of 5mm and 8mm are successfully produced. The two specifications of steel plates have completed the trial production of stamping beam, which fully meet the user's requirements. Among them, 8mm thick steel plates all meet the requirements, without cracking, rebound and galling.
The success of this trial production indicates that AISC EPS hot-rolled automobile girder plate has the actual supply capacity, expanding the scope of supply for AISC automobile plate, and making contribution to the national automobile lightweight energy conservation and environmental protection.