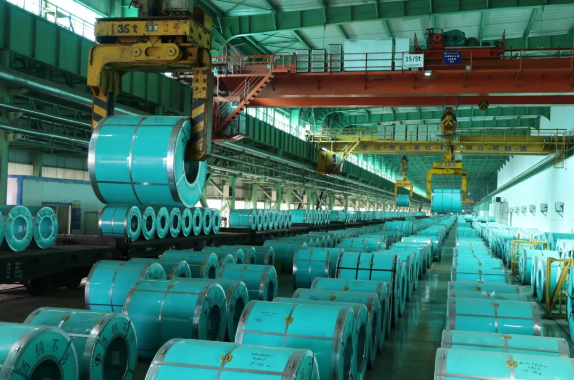 In this project, the stainless steel branch of Hongxing Co., Ltd. produces more than 3000 tons of stainless steel products for equipment manufacturing, which is the first time that Jiuquan Steel's stainless steel products are exported to Africa.

This batch of stainless steel products are used in the production of cobalt sinking feed tank of tengke Fenggu Lumei mining project. Jiuquan Steel and China ENFI Engineering Technology Co., Ltd. jointly bid, relying on excellent product quality and word-of-mouth, defeated many domestic stainless steel enterprises and successfully won the order.
In addition, ocean transportation takes nearly two months. Once the product quality deviation occurs, it is difficult to remedy, which will seriously affect the project progress.
After receiving the order, the stainless steel branch company attached great importance to it, actively organized all departments and branches to cooperate, orderly connected the production processes, controlled the quality level by level, and finally delivered the qualified products to customers on schedule.
"One belt, one road, one belt, one road," is a key area in the construction of the "one belt and one road" area in Congo. The successful acquisition of this order will help the Jiuquan Iron and Steel Group to rely on the "one belt and one road" initiative to go abroad, and further enhance brand influence and enhance profitability. Wang Yurui, sales manager of Tianjin Jiugang Botai Steel Co., Ltd., who is responsible for the order, said.