The titanium clad steel plate refers to coating the surface of ordinary steel plate with titanium with good corrosion resistance. So do you know what are the advantages of titanium composite panels?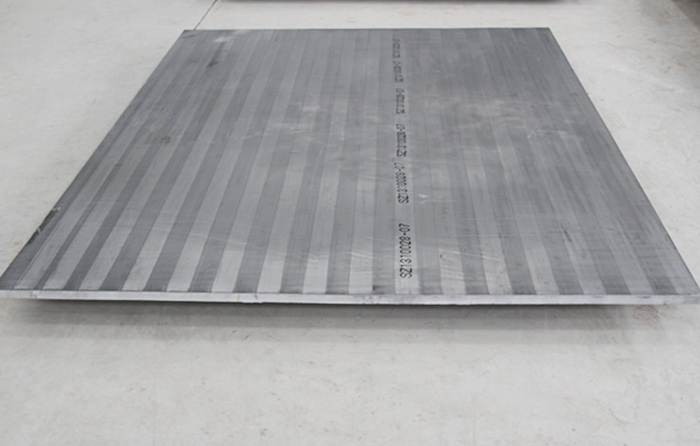 Titanium Clad Steel Plate
---


Strength and Low Price
Titanium clad steel plates have the properties of low density, high strength, temperature resistance, and corrosion resistance.
When the titanium is coated in the steel plate, it will resist corrosion caused by extremely high or extremely low temperatures. Moreover, the titanium composite steel plate can save titanium resources and is cost-effective for industrial use.
Easy to Produce
Extrusion molding can be produced in a processing plant or assembled on the site while producing, which is beneficial to shorten the construction period.
Wide Range of Applications
Titanium clad steel plates are widely used in aerospace, metallurgy, chemical, aviation, electric power and other sectors.
The corrosion-resistant titanium and high strength steel, when cladded together, make up an ideal formula for good thermal conductivity to overcome thermal stress, thermal fatigue resistance as well as pressure difference. Under this kind of demanding conditions, bear other loads.
Low Maintenance
The maintenance cost of the titanium composite plate is low, because the surface passivation treatment layer of the titanium composite plate is integrated with the plate, and it is not easy to fall off or loose. The continuously formed passivation treatment protective layer keeps the surface smooth for a long time, which is particularly effective in wind and snow. The surface can also be self-washed by sewage erosion.
Long Service Life
As time changes, the surface layer of the titanium clad plate exposed to the air will gradually form a high-density and strong zinc carbonate anti-rust layer. There is no rust on the surface, and there may be scratches and defects that gradually disappear due to this change. Therefore, the titanium clad plate can be used in areas with poor air conditions.
Variety of Colors
In addition to the primary colors of metal materials, the color of the control plate can also be resolved into gray-blue, black, dark green, etc.
KLS has the titanium clad steel plates of high quality for sale. And our products can help clients reduce costs and create value in heavy industries like oil and gas, chemical processing, Salt making, sea water desalinization, paper and pulp and electricity. If you want to learn more about our products, please contact us.