Application of colored stainless steel
The surface of colored stainless steel sheet products is stronger than ordinary stainless steel. It can withstand more than 10 years of salt and fog corrosion and ultraviolet rays of more than 30 years.
As one of the professional colored stainless steel sheet suppliers, KLS provides colorful stainless steel plates for the architecture and design industry to create unique appearance and interior for various residential and commercial places.
The color surface has the advantages of colorful, soft, strong, and high smoothness. Colored stainless steel plates are widely used in elevators, hardware home appliances, kitchen appliances, cabinets, building decoration, advertising signs, daily necessities and other fields, including:
1. Used for building exterior wall decoration and interior decoration.
2. Colored Stainless Steel Sheet combined with printing, using etching, grinding, dot matrix method to produce indelible three-dimensional reliefs, murals, screens.
3. Use colored stainless steel to make household appliances, cooking utensils, kitchen equipment and bathroom utensils.
4. The heat absorption rate of the black stainless steel plate can be as high as 91% to 93%.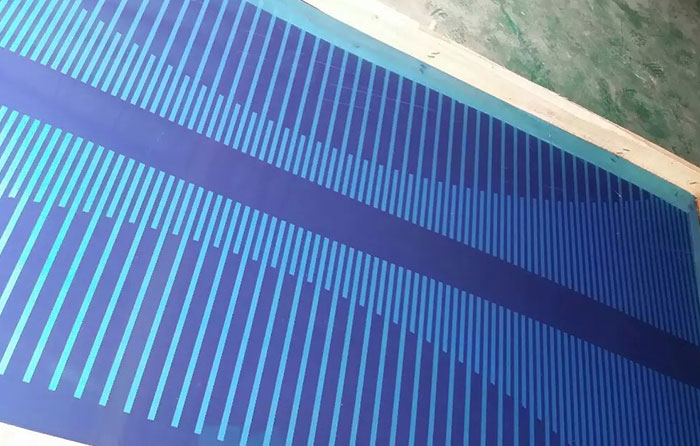 Classification of colored stainless steel
1. Color stainless steel mirror panel
The mirror panel, also known as 8K panel, is polished by polishing equipment on the surface of stainless steel with abrasive liquid to make the surface as bright as a mirror, and then electroplated and colored
2. Colored stainless steel hairline sheet metal
The surface of the drawing board has a matte silk texture. A closer look reveals that there is a trace on it, but I can't feel it. It is more wear-resistant than ordinary bright stainless steel and looks more advanced.
There are many kinds of patterns on the drawing board, including hairy silk (HL), snow sand (NO4), lines (random), crosshairs, etc. Upon request, all lines are processed by an oil polishing machine, then electroplated and colored.
3. Color stainless steel sandblasting board
The zirconium beads used in the sandblasting board are processed on the surface of the stainless steel plate by mechanical equipment, so that the surface of the sandblasting board presents a fine bead sand surface, forming a unique decorative effect. Then electroplating and coloring.
4. Color stainless steel combined craft sheet
According to process requirements, multiple processes such as polishing hairline, pvd coating, etching, sandblasting, etc. are combined on the same board, and then electroplated and colored
5. Color stainless steel random pattern panel
From a distance, the pattern of the chaotic pattern disc is composed of a circle of sand grains, and the irregular chaotic pattern nearby is irregularly oscillated and polished by the grinding head, and then electroplated and colored.
6. Color stainless steel etching plate
Etching board is a kind of deep processing after mirror panel, drawing board and sandblasting board are the bottom plate, and various patterns are etched on the surface by chemical method. The etching plate is processed by multiple complicated processes such as mixed pattern, wire drawing, gold inlay, titanium gold, etc., to achieve the effect of alternating light and dark patterns and gorgeous colors.