Common welding techniques include explosion welding, which joins metal sheets together in a solid state while retaining the mechanical, electrical and corrosion properties of each metal; roll welding, a solid-state welding process that passes two or more metals through a pair of flat rollers to bond the different metals; or overlay welding, which melts a cladding layer onto the surface of a similar metal to form a stronger base material.
Composite metals usually consist of composite steel, joining steel or stainless steel with reactive metals as well as nickel, copper and aluminum alloys. The composite metal steels are then designed into cylinders, plates, tube sheets and transition joints for heat exchangers, tanks, process vessels, material handling equipment, storage equipment and other products.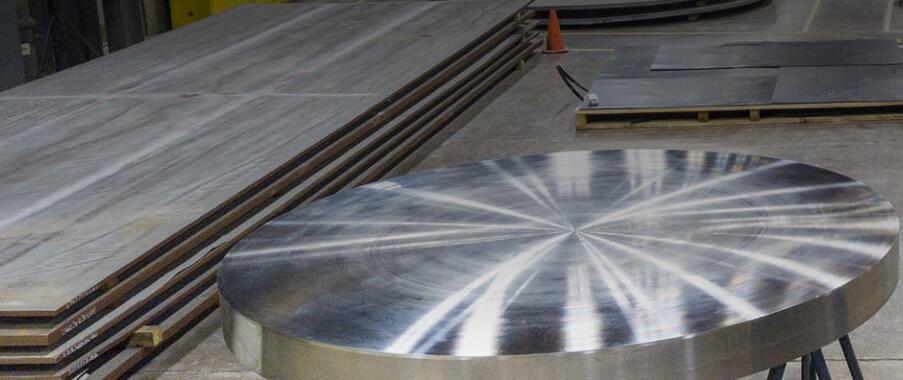 alloy clad plate
Common Composite Materials
Some examples of common composite metal combinations and their many benefits include
● Copper over steel helps improve electrical conductivity, corrosion resistance and ease of soldering for immersion heaters and electrical switch components.
● Nickel on steel provides corrosion and erosion resistance for furnace components, blowers and chemical equipment. It is more durable than plating.
● Titanium on carbon steel ensures resistance to high temperature corrosion, which is especially desirable for mining operations.
● Silver on copper provides oxidation resistance to conductor surfaces for high frequency electrical coils, conductors and braiding.
● Gold on copper creates chemical resistance to low-cost base metals for chemical processing equipment.
KLS Metal Clad: The Leader in Composite Metals
As the leader in composite metal products, KLS Metal Clad combines technical expertise and welding technology to offer the world's largest line of composite metal products.
Every composite metal application, every customer interaction, every order is an opportunity to demonstrate our commitment to quality. At KLS Metal Clad, we are ready to work with our customers, from specifications to delivery and support. No matter what our customers come to us for, whether it's blast welding, roll welding or overlay welding, we test our metals to assure them that the material will work in their application.