On June 5, local time, under the joint witness of Chinese President Xi Jinping and Russian President Putin, Chairman Yu Jianfeng of China Nuclear Group and General Manager of Russian National Atomic Energy Corporation Lihachev exchanged the text of "General Contract of Xudabao Unit 3 and 4" signed in Moscow. Up to now, the total contract of four new nuclear power units has been signed, and the largest nuclear energy cooperation project between China and Russia has entered the stage of full implementation.
On June 8, 2018, also witnessed by the two heads of state, China Nuclear Group and Russia National Atomic Energy Corporation signed the "Tianwan Nuclear Power Station Unit 7 and 8 Framework Contract" and "Xudabao Nuclear Power Station Framework Contract". In early 2019, the two sides completed the signing of the General Contract for Units 7 and 8 of Tianwan Nuclear Power Station.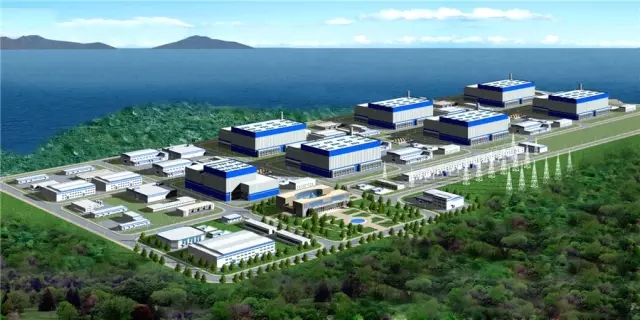 The Tianwan Units 7 and 8 and Xudabao Units 3 and 4, which will be constructed jointly by China and Russia, will adopt VVER-1200 nuclear power units designed by Russia and will be equipped with domestic turbogenerator units. The reference power station (nuclear island) will be Leningrad Nuclear Power Plant Phase II (Unit 1 of Phase II has been completed and put into operation in March 2018). The design and operation life of the power plant will last 60 years, and the annual average design availability rate will not be lower than 9. 0%. VVER-1200 is developed on the basis of the practice of AES-91 and AES-92. It is the main type of nuclear power export in Russia at present.
Units 3 and 4 of Xudabao Nuclear Power Station, located in Xingcheng City, Huludao City, Liaoning Province, are scheduled to start construction in October 2021 and August 2022 respectively. The construction period of a single unit is 69 months (4 months are winter construction intermission), and the construction interval of two units is 10 months. Two new units at Tianwan Nuclear Power Base in Lianyungang City, Jiangsu Province are scheduled to start construction in May 2021 and March 2022, respectively, with a construction period of 65 months.